A bout born in chaos will be settled within the confines of the Cage Warriors cage on Friday night, as Sunderland's James Hendin meets Sweden's Tobias 'Bad Intention' Harila.
It's a pivotal contest for the featherweight division; with Morgan Charriere signing to the UFC, Jordan Vucenic and Harry Hardwick building momentum and Luke Riley emerging as a potential future star, an emphatic victory for either fighter will do wonders for their standing in the pack.
There's more at stake here than just wins and losses though.
James Hendin must feel like the top of the mountain is within touching distance, but the journey hasn't always been the smoothest.
Injuries and other factors out of his control have led to periods of inactivity; he was out a year prior to his bout with Paul Hughes, nine months ahead of his meeting with Jordan Vucenic. It's been almost twelve months since he last strapped on gloves.
When he has fought though, he's made the minutes count.
With only one of his professional bouts taking place outside the Cage Warriors ecosystem, Hendin is one of the more battle-tested prospects on the European circuit.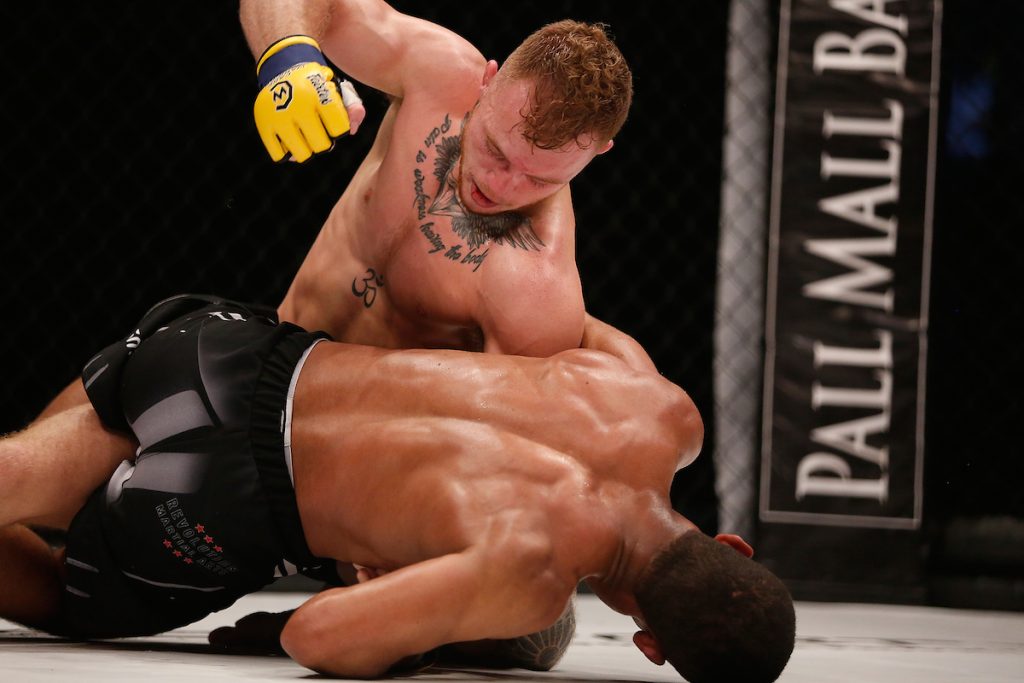 His nine opponents in the famous yellow gloves combine for a total record of 66-26-1. Those are good numbers if taken at face value, but the names behind them are even more impressive.
Jordan Barton in his fourth pro fight, Kris Edwards in his fifth; there's no disputing that Hendin has done the hard yards.
There's just one hill left to climb.
This is the opportunity for Hendin to prove that the losses to Hughes and Vucenic were part of the process; bumps in the road to the gold.
It's the fight to announce himself to the world as a championship calibre mixed martial artist, firmly in line for another crack at Hughes, or whoever is carrying the strap when the time comes.
In Tobias Harila though, he'll find an opponent with just as big a reason to win.
May, 2023: Riding high on the momentum of his victory over Ryan Shelley in Dublin, Harila was selected to compete on Dana White's Contender Series.
It was the perfect showcase for a fighter known for leaving lasting impressions. They call it the world's toughest job interview, but for someone whose performances are emphatic as his entrances are theatrical, it could have been tailor-made for the Swede.
Then, disaster struck.
Harila has made no secret of the fact that he engaged in a little bad behaviour in his youth, but having set his life on a more positive course through sport, he failed to report a conviction when entering the USA to compete in an international tournament.
When the indiscretion was uncovered as part of the visa process to appear on DSWC, the rug was pulled from underneath him.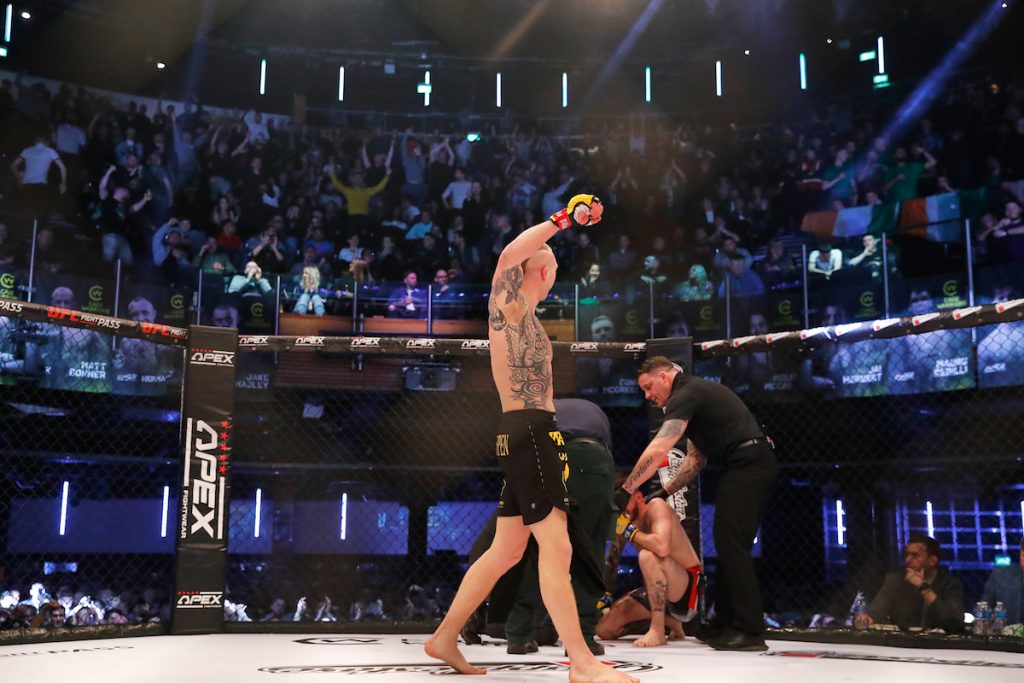 It would have been easy for the 29-year old to wallow in self pity, but – to steal a phrase from the great Jon Anik – that's not the cloth from which he is cut.
Instead he got straight back on the horse, signing up for a summer interim title fight against Harry Hardwick, and when that didn't bare fruit, his first ever CW main event against Hendin.
Now, winning is more important than ever, and losing is out of the question.
And so the stage is set for a titanic clash between two of European MMA's brightest prospects.
Hendin, with a lifetime of grappling behind him, known for his relentless pressure and ability to crush the fight out of anyone at the weight.
Harila, with a vast amateur career in the bank, with the power to end any fight with a single blow from any limb in the blink of an eye.
In a sport where chaos is often the norm, Hendin and Harila are ready to show us the true meaning of the word in Manchester.