There's a lot at stake when Cage Warriors returns to Rome on Saturday night, as Caolan Loughran and Dylan Hazan contest the newly vacant 135lbs title.
Tickets for CW 154 are available from CageWarriors.com.
The prize is gold, and everything that comes with it. Recognition as one of Europe's best at the weight, a place in the history books and the opportunity to follow in the footsteps of over 100 predecessors to the UFC.
For Loughran and Hazan though, there's something a little closer to home. Something a little more personal…some big shoes to fill.
Ireland's Paul McVeigh is perhaps one of the most underrated European mixed martial artists of all time. A trailblazer for the lower weight classes long before they were established as hosting some of the most exciting fights – and fighters – in the sport.
A natural 125lb'er, like many of his era, the man hailing from Drumaness, County Down spent much of his career literally punching above his weight.
As such, at Cage Warriors 3 he became the first ever Cage Warriors featherweight champion; the first Irish-born champion in the promotion's history.
He'd repeat the feat at Cage Warriors 8, becoming the promotion's first bantamweight champion (as an interesting footnote, he beat Chin Weakasingh, the man he'd bested for featherweight gold) and – at the time of writing – the only Irishman to hold the belt.
McVeigh would become one of CW's most prolific champions, reigning for over five years. He holds the promotional record for most defences of a title to this day with four…it would have been five had one of his opponents not made weight, but that's semantics.
No Irishman has reigned over the bantamweight division since…but that's where Caolan Loughran comes in.
If you were to ask County Tyrone's Loughran for a prediction on Saturday's main event, he'd tell you that for him, taking the title home is a foregone conclusion. He's likely left space for it in his luggage.
He'd have told you the same before he first strapped on the famous yellow gloves though; for the Team Kaobon project, it's as though everything about his CW career thus far has been a foregone conclusion.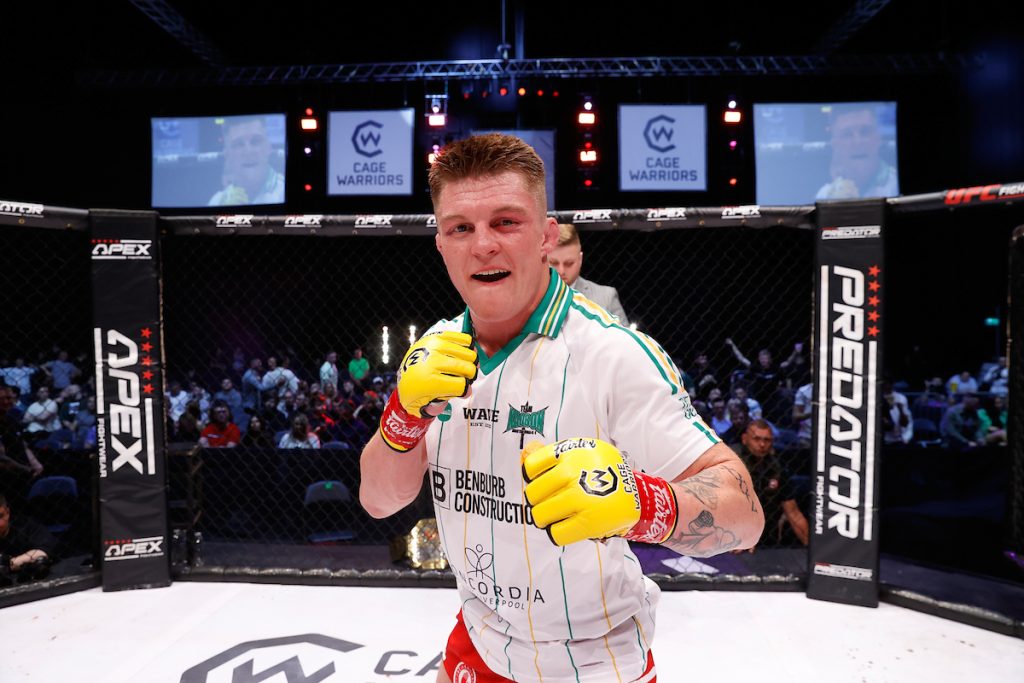 They called him untested, so he beat Bakhtyaar Oryakhail convincingly. They said he wasn't the hottest prospect in Cage Warriors, so he took out Festus Ahorlu. They told him he wasn't a contender, so he ran through a former champion in Luke Shanks.
He's called every shot since he arrived on the scene, and he hasn't been wrong yet.
The same could be said of Dylan Hazan.
The 28-year-old wrestler adapted his highly credentialled wrestling background for MMA flawlessly, and remains unbeaten in 10 contests across the amateur and professional ranks.
Truth be told, there was little need for Hazan to compete as an amateur. His ability in the cage was apparent from the off.
It was no accident that he found himself matched against perennial title contender Josh Reed in his CW debut; he's just that good.
Hazan's ability to secure takedowns and meticulously chew up both the clock and his opponent's faces with a steady stream of blows is unmatched in the division…perhaps any division.
It's clinical; less 'Ground 'n' Pound', more 'Pin & Punch'.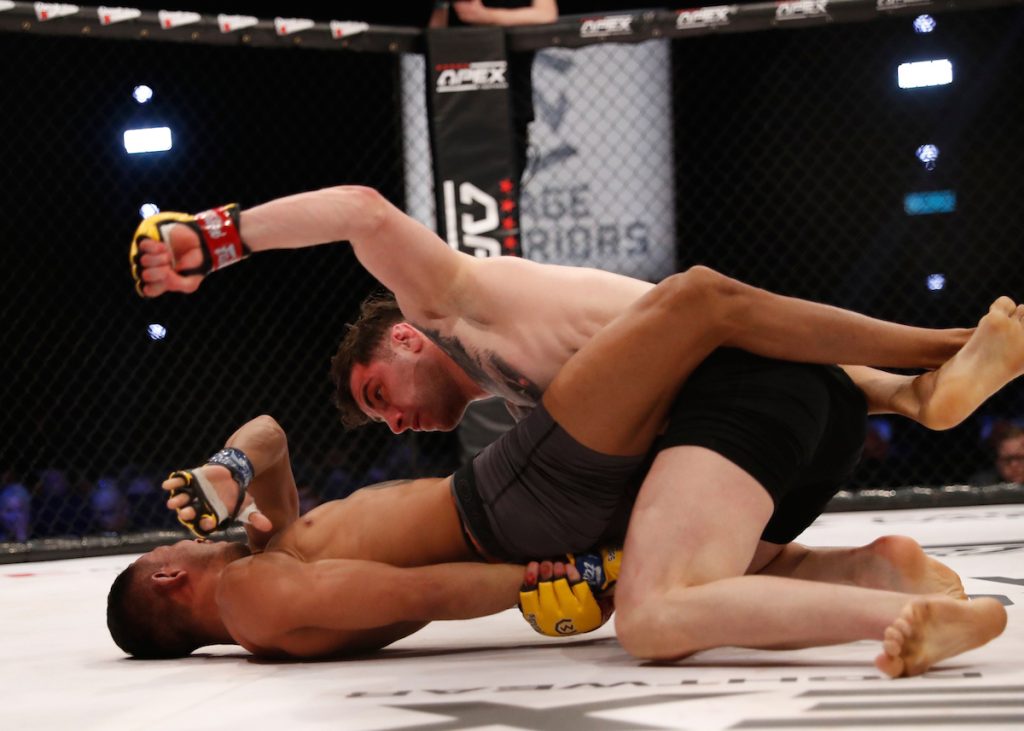 In his quest to become Cage Warriors' next bantamweight champion, Hazan also has big shoes to fill.
Michele Martignoni wrote multiple chapters in the CW history books last November: First Italian bantamweight champion, main event of the first CW card in Italy…'The Italian Thunder' will be the answer to many an MMA pub quiz question for years to come.
But with designs on becoming a two-division champion and his training partner Hazan in the defacto #1 contender spot after moving up from 125lbs, Martignoni selflessly vacated to allow his compatriot a shot at glory.
And so, as Cage Warriors visits Rome for just the second time, Hazan will take up the mantle for the home team. Two events, two title fights and – should he have his way – two Italian champions.
Loughran believes his fifty travelling Irish fans will be more than a match for Hazan's partisan crowd when it comes to decibels – and if last week's jaunt to Dublin was any indication, he might be right. Hazan thinks otherwise, aiming to draw on the groundswell of local support that will turn out for him on Saturday night.
In the end though, that's all just noise. On Saturday night, someone has big shoes to fill.