Ahead of a bout hotly-tipped to provide 'Fight of the Night' worthy action, Cage Warriors play-by-play commentator Brad Wharton takes a look at 'The People's Main Event' of CW 148: Damon Wilson vs Tobias Harila.
As inspirations go, you could do a lot worse than Marcus Aurelius; a man with the might to rule an empire and the mind to be referred to by his contemporaries as 'The Philosopher'.
That was the first name that came to mind when we asked Damon 'The Nomad' Wilson who he looked up to, ahead of his mouth-watering clash with Tobias Harila on New Year's Eve.
Of course, there was also a source of inspiration much closer to home.
"My old man, coach Neal Wilson, is definitely my biggest influence…" said Wilson.
"He provided me the tools to become a great man by simply living his life with humility, loyalty, work ethic and grit. He outworks me still to this day!"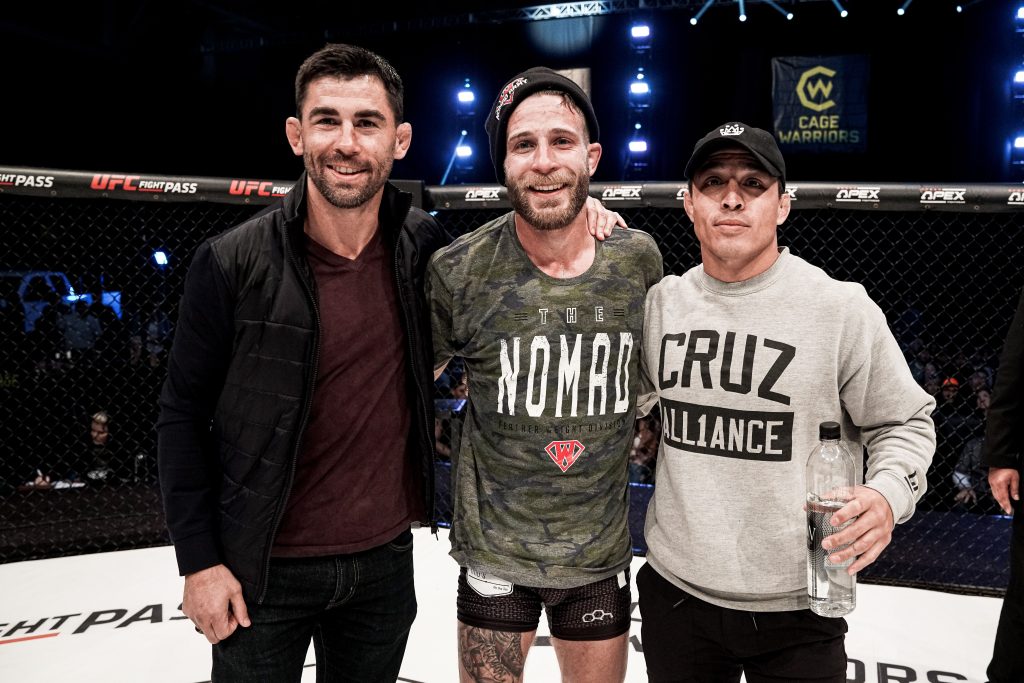 That solid foundation laid the path for Wilson's future, taking the leap of faith required to move cross-country and become a full-time fighter, eventually competing in the famous yellow gloves of Cage Warriors.
It hasn't all been easy though.
"I've been under the knife more than I'd like to remember…" Wilson mused.
"My college career was plagued by injuries and kept me from competing most years."
Shoulder surgery, a fractured back and then I blew my knee out in the first wrestling match my senior year."
"Honestly it was all a blessing in disguise because it made me hungrier to compete."
And compete he did.
Wilson now stands undefeated in five bouts as a professional, with four of those taking place under the CW banner.
For 'The Nomad' though, winning alone isn't enough.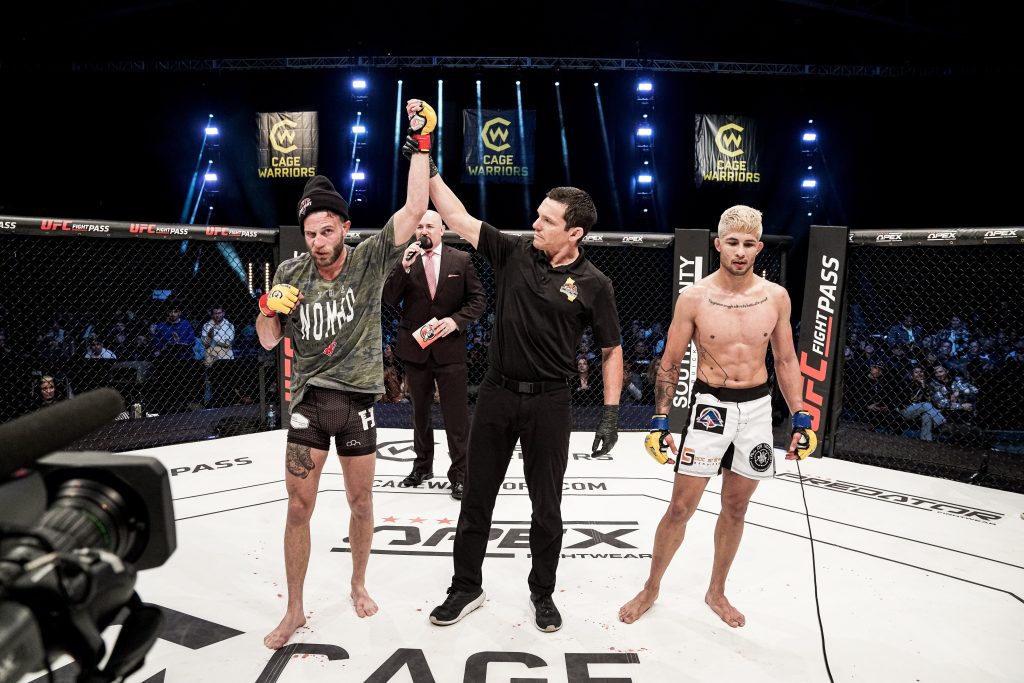 Having stopped his last four opponents, he's made it clear that adding to his highlight reel is also a priority.
In his words, "I want to give the hard-working folks around the world something to look forward to."
Wilson also noted the influence of watching his older brother win an Illinois State wrestling title as a driving force in his career.
"We grew up in a small town in southern Illinois where wrestling isn't nearly as big as the northern part of the state."
"It made me realize we can do big things and be the best at whatever we dedicate ourselves to."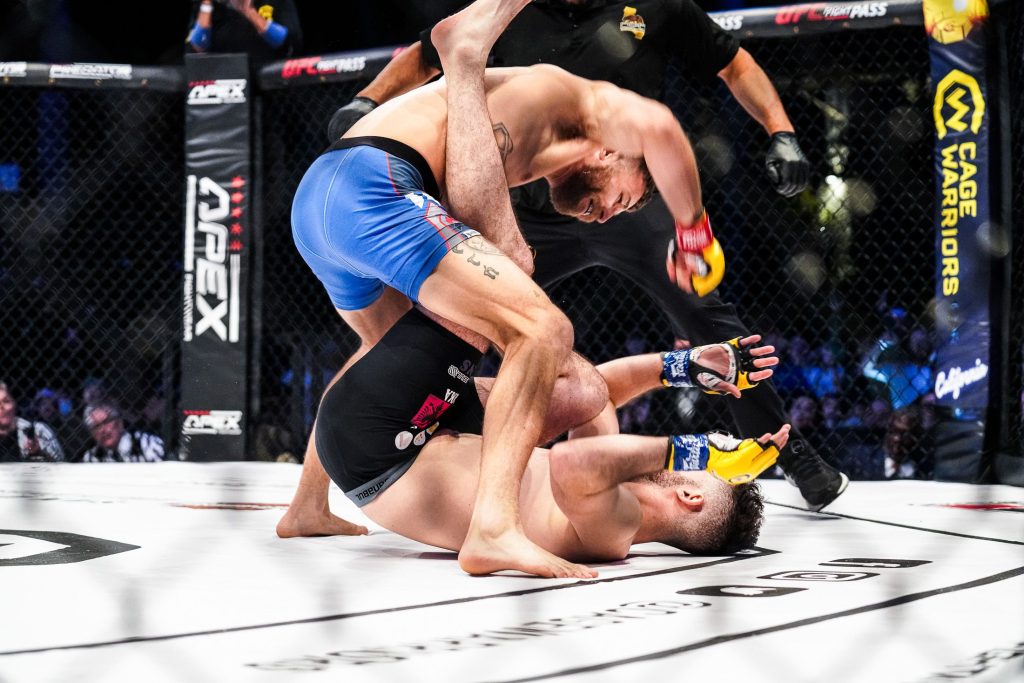 With injuries in the rear-view mirror and a wealth of inspiration to draw upon, there can't be much that perturbs a man like Damon Wilson…or can there?
"As a child, the thought of jello would make me sick…and still does to this day!"
A fear of jello? Good job there are no children's parties or clowns in the vicinity…
Oh, wait…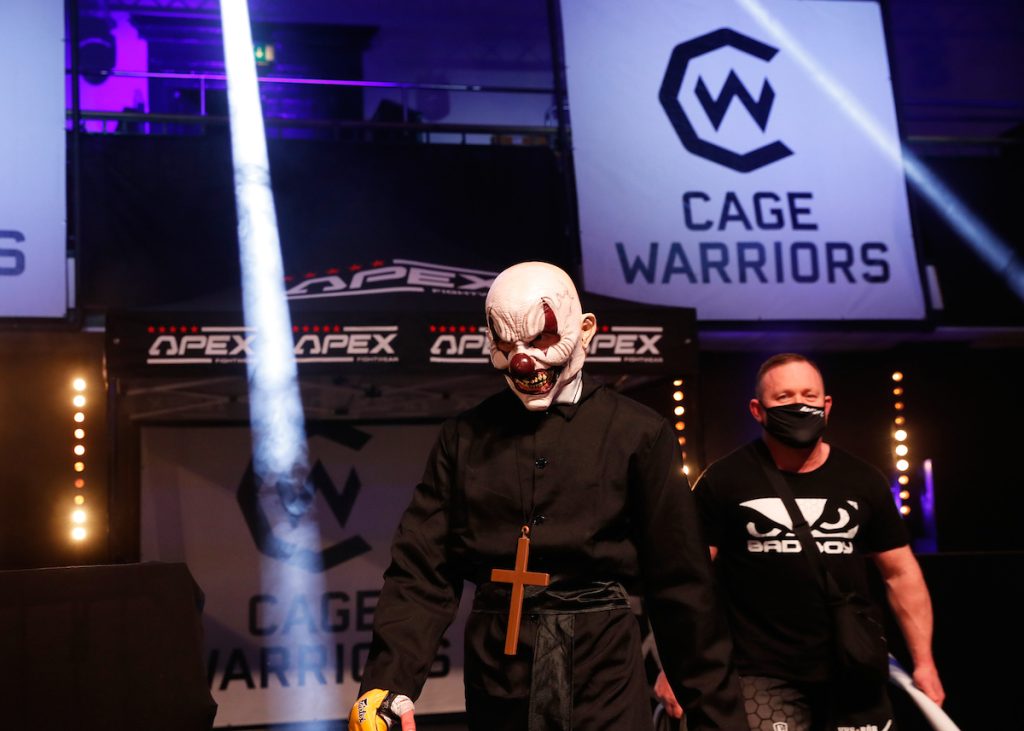 Cage Warriors resident Killer Clown is firmly on the comeback trail.
Having recently signed a new contract extension, he's looking to put to rights some recent missteps and do so in a typically violent fashion.
"I'm going to get all knockouts on my new contract with Cage Warriors," said Harila, matter-of-factly.
It's a bold claim, one that may have caused a few raised eyebrows had it come from anyone but Harila.
A seven-time IMMAF tournament participant as an amateur, 'Bad Intentions' won the All-Africa Championships in 2016.
He's been causing trouble with his fists, feet and knees ever since.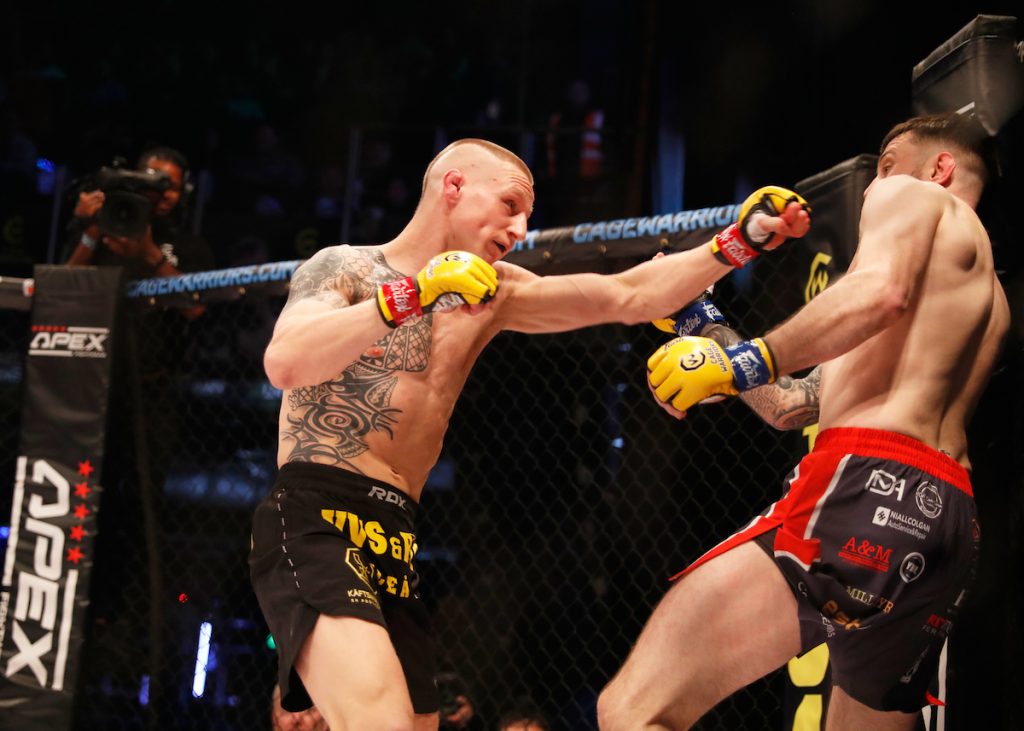 Harila's first four fights in the yellow gloves have yielded mixed results.
A thunderous stoppage of Aiden Stephen in his debut showed us exactly what to expect from the 28-year-old Swede out of the gate.
While a lot of fighters talk the talk when it comes to fighting anybody, Harila walks the walk, as evidenced by his late-notice move up to lightweight to knock out Decky McAleenan earlier this year.
While the 'No f**ks given' attitude is a huge part of his appeal, it hasn't always worked out for the best.
When Harila returns on NYE, he'll be looking to avoid the temptation of playing to his opponent's strengths; tactics that cost him dearly against William Gomis and Samuel Bark.
With clear goals in mind, much like Wilson, Harila cites the influence of his support network as instrumental in keeping him motivated and moving forward in the right direction.
Meeting the head coach of Västerås MMA, Jörgen Hamberg, was not just an important moment in his career, but in his life as a whole.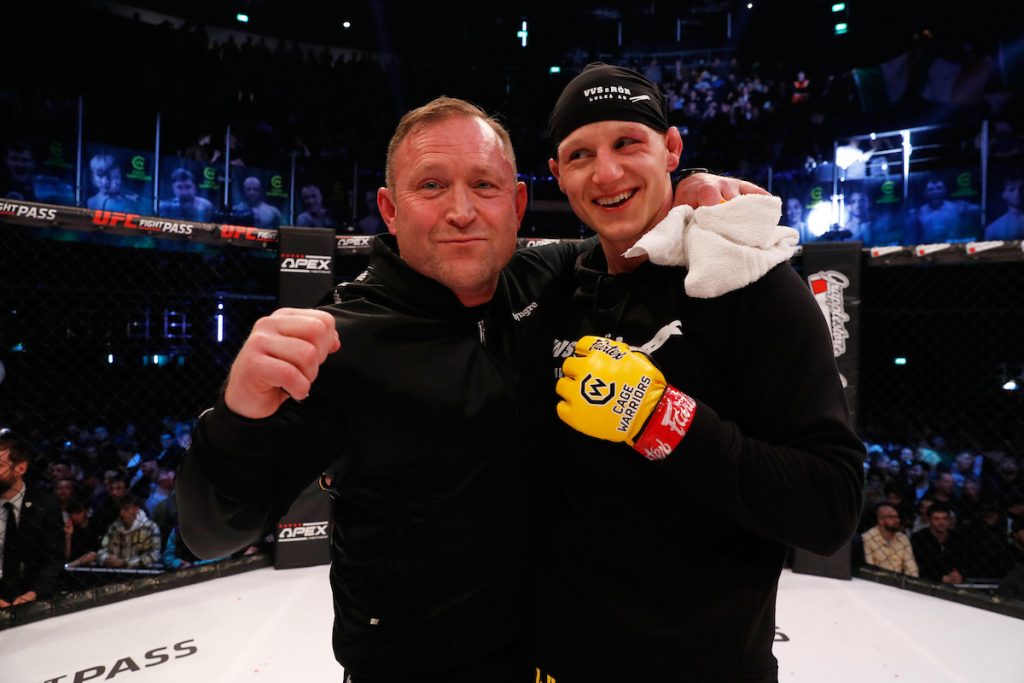 "Getting in contact with my coach Jörgen Hamberg…I was f***ked up when we met."
"I was doing stupid things and had no goals."
"Years of work has made me to what I am, and I could never have done it without him."
With Coach Hamberg at his side, Harila returns for the next step of his MMA journey next Saturday at London's indigo at The O2, the site of his most memorable victory and heart-breaking defeat in the yellow gloves.
Representing Team Europe, 'Bad Intentions' will be looking to put points on the board for the home team early, and more to the point, taking his next step back towards CW featherweight title contention.
With two proven finishers, both more than happy to throw caution to the wind to light up the crowd, and their opponent, Damon Wilson vs Tobias Harila has rightly earned the moniker of 'The People's Main Event!'
All the action goes down on New Year's Eve at CW 148: Tickets for the event – which features a live bar and DJ until 1am and a VIP afterparty for King's Row ticket holders until 3am – are on sale now!
The entire event will stream live on UFC Fight Pass and international broadcast partners.