Unplugged is back!
CW 147 will host the return of Unplugged live from the BT Sport Studios on November 20th in London.
Cage Warriors flyweight champion Sam Creasey will be on the card as he looks to defend his belt against Shajidul Haque and avenge his loss against the challenger from 2016.
The first fight between the pair came coincidentally on the first instalment of Unplugged and now the pair will run it back with much higher stakes as Creasey's flyweight belt will be on the line.
Past Unplugged events have hosted some historic occasions including Paddy Pimblett and Chris Fishgold defending their featherweight and lightweight belts respectively on the same night in 2016.
Unplugged 2 was also a memorable night in its own regard, thanks to a four-man bantamweight tournament that saw Jack Cartwright become champion in 2019.
The unique event will follow the guidelines of past Unplugged shows being invite-only to benefit the unique experience it brings.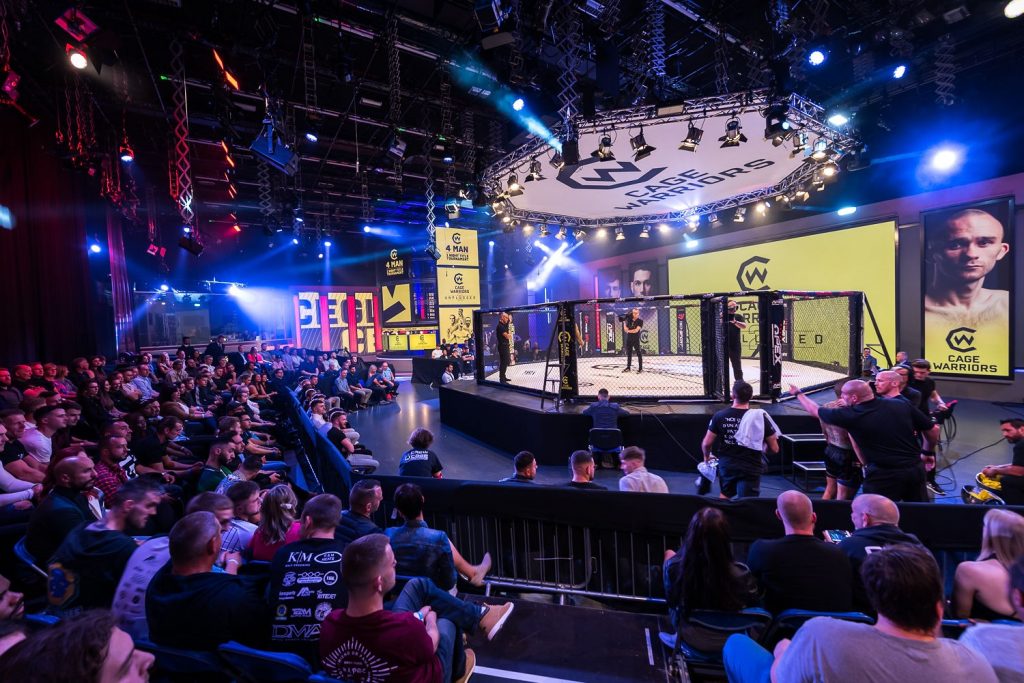 "After an unforgettable night in Rome, we now look forward and are excited to announce that 'Unplugged' will return at the BT Sport Studios in London on November 20th," said Cage Warriors president Graham Boylan.
"With titles on the line at CW 145 and 146, we're keeping the stakes high for CW 147 Unplugged with Sam Creasey putting his flyweight belt on the line against Shajidul Haque. Expect more fights to be added in the coming days."
For the opportunity to be one of the few in attendance for CW 147 UNPLUGGED we have a competition for you to enter!
To be in with a chance all you simply have to do is purchase a ticket for our upcoming shows at CW 145 in London and CW 146 in Manchester before Tuesday, October 18th and sign up for the competition through our Instagram bio. Winners will be notified via email and social media.
We will be giving away a limited amount of tickets to this invite-only show with a top prize of 2 x tickets for the Unplugged show, a hotel stay, and a pair of signed gloves by Paddy Pimblett.
Don't miss out by purchasing tickets for EITHER of our upcoming shows at CW 145 or CW 146 here!
HOW TO ENTER THE COMPETITION:
SIGN UP VIA OUR INSTAGRAM BIO